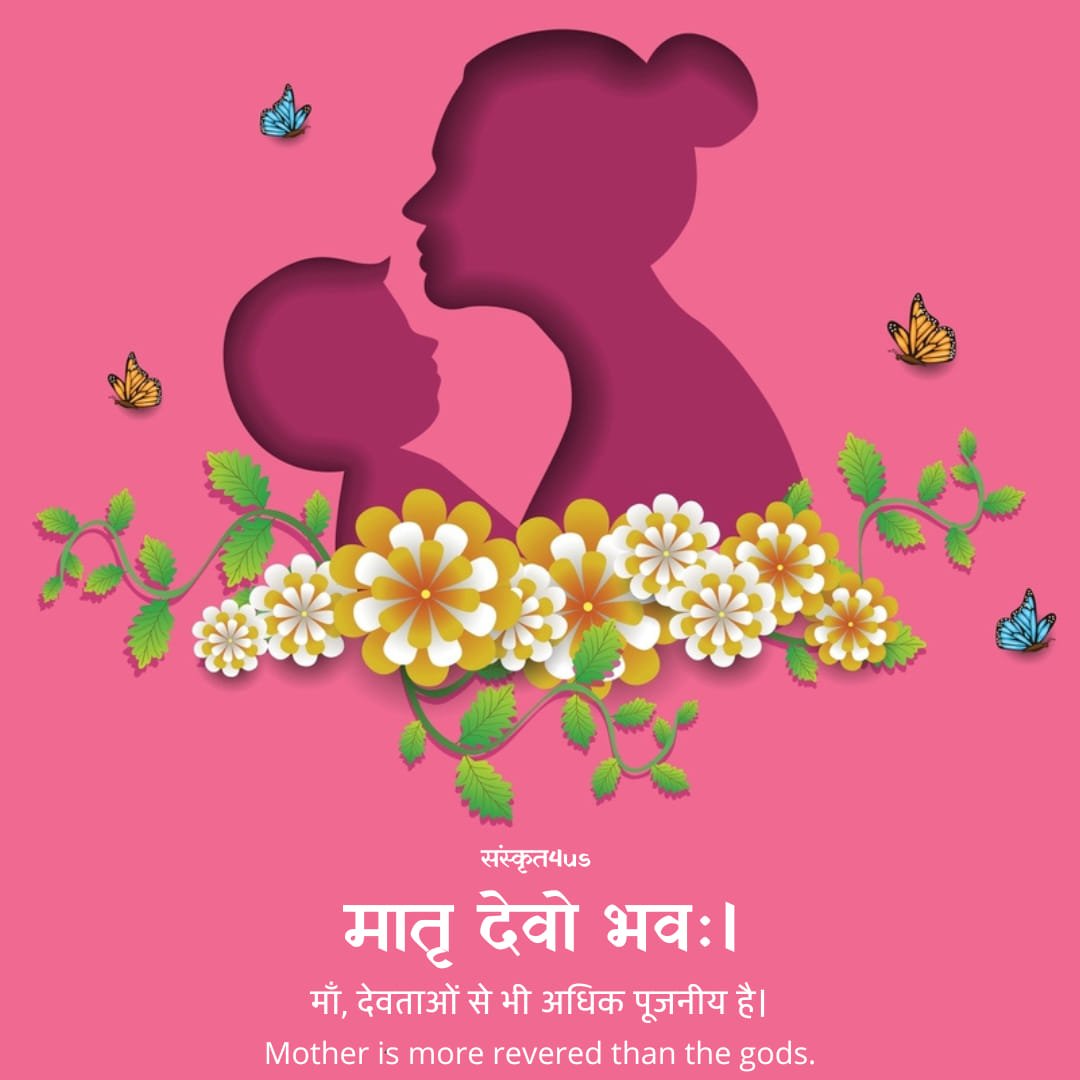 मातृ देवो भवः।

माँ, देवताओं से भी अधिक पूजनीय है।

Mother is more revered than the gods.
Broadening horizons as unpack fresh thoughts from the culture and traditions shaping our lives. Sanskrit For Us delivers rejuvenating and stimulating, shlokas and vocabulary that roots Sanskrit existence in youth. We pledge to bring Sanskrit to Gen Z and Gen A and formulating the ways to developed a continuity that aligns the trends of today's lifestyle. Respecting all our religious literature our team is continuously working upon the write ups that fetches the ethos of Vedas Ved – Puran. Primarily in Hinduism, Sanskrit is extensively used in the Carnatic and Hindustani branches of classical music. Kirtanas, bhajans, stotras, and shlokas. Most modern Indian languages have been directly derived from, or strongly influenced by, Sanskrit.